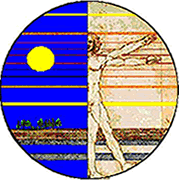 ACTS
Download Page
---
ACTS is a windows-based application which provides a user friendly computational platform to professionals in geohydrology, environmental engineering and environmental health fields for compact analytical tools to evaluate migration and fate of contaminants in multimedia (air, surface and subsurface water) environments. This is Version 10 of the ACTS software. The software is under continuous development with new models being added as we progress in this activity. Although this version of the software is a free public domain version, we recommend that you register your name, address and other vital information with us so that we can keep you up-to-date with professional versions or upgrades on the software.
IT IS IMPORTANT THAT YOU SHOULD FIRST SUBSCRIBE TO THE ACTS USER LIST SERVER AT THE WWW ADDRESS BELOW.
List server page is at the address: https://lists.gatech.edu/sympa/info/acts
THIS IS NECESSARY TO FOLLOW THE CURRENT THREADS ON THE ACTS USER LINE, AS WELL AS THE UPGRADE INFORMATION WHICH WE ONLY SEND TO LIST SERVER SUBSCRIBERS:
On the above web page first you need to click on SUBSCRIBE button to register yourself.
If you have any question regarding ACTS software, please contact the Research Program Director through the list server:
When you download this "zip" file, you should unzip the file and save the three files on your hard drive (usually C:\ drive) and then click the "setup.exe" program and follow the instructions to install the software.
IMPORTANT NOTE:
The Reference Book:
ENVIRONMENTAL MODELING and HEALTH RISK ANALYSIS (ACTS/RISK),
by Mustafa M. ARAL,
Published by Springer Publishers (ISBN: 978-90-481-8607-5) is now in print and can be purchased through all book stores.
The above referenced book is the primary source for the ACTS/RISK software you are about to download.
The (ACTS 9.1 XP) software is compatible with the Windows XP or any earlier MS WINDOWS operating platform.
The (ACTS 10 Win 7) software is compatible with the Windows 7 or any earlier MS WINDOWS operating platform.
Dr. Mustafa M. Aral
Multimedia Environmental Simulation Laboratory (MESL)
School of Civil & Environmental Engineering
Georgia Institute of Technology
Atlanta, Georgia 30332-0355

Bus. Phone:(404) 894-2243
Fax Phone:(404) 894-5111
E-Mail:maral@ce.gatech.edu

Download ACTS Windows XP version 9.1
---