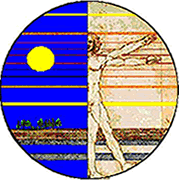 ACTS
Analytical Contaminant Transport Analysis System
---
Research Program Director (Georgia Tech): Dr. Mustafa M. Aral
Technical Project Officer (ATSDR): Mr. Morris L. Maslia
Development Team:
Software Development: Mr. Wasim Khan and Dr. Jiabao Guan.

Software Testing: Mr. Morris Maslia, Ms. Barbara Anderson and Dr. Elcin Kentel.

Technical Support: Dr. Mustafa M. Aral.
IMPORTANT NOTE:
The Reference Book:
ENVIRONMENTAL MODELING and HEALTH RISK ANALYSIS (ACTS/RISK),
by Mustafa M. ARAL,
Published by Springer Publishers (ISBN: 978-90-481-8607-5) is now in print and can be purchased through all book stores.
The above referenced book is the primary source for the ACTS/RISK software you are about to download.
DOWNLOAD ACTS 9.1 or 10 SOFTWARE HERE
Contact Information:
Dr. Mustafa M. Aral
Multimedia Environmental Simulation Laboratory (MESL)
School of Civil & Environmental Engineering
Georgia Institute of Technology
Atlanta, Georgia 30332-0355

Bus. Phone:(404) 894-2243
Fax Phone:(404) 894-5111
E-Mail:maral@ce.gatech.edu
---