Welcome to MESL Homepage!
Here you will find information on our research activities in WATER RESOURCES, ENVIRONMENTAL HEALTH and ENVIRONMENTAL MANAGEMENT areas. As you browse this web site you will find out that our software products and publications are in public domain and can either be downloaded directly from the web site or can be requested. Feel free to send us a note with your questions and comments.
Research NEWS:
MESL GT STUDY finds significant increases in emission rates and concentrations in Chinese drywall installed homes when compared to the North American drywall installed homes.To request the preliminary report published by MESL GT please click here. Or send an email request to Dr. Aral at GT.

Prof. M. M. Aral is recognized for the Development of an Integrated Interdisciplinary Research Program at Ga. Tech., April 2013.

Prof. M. M. Aral is elected by the membership to head the American Institute of Hydrology, 2015 - 2017.

Prof. M. M. Aral receives prestigious American Institute of Hydrology Founders Award for 2011.

MESL research group (ARAL, GUAN and MASLIA) receives prestigious ASCE James R. Croes 2011 Medal for their paper published in ASCE Journal of Water Resources Planning and Management, January 2010.

MESL student (Mr. Ilker Telci) receives prestigious HYDRO RESEARCH FOUNDATION FELLOWSHIP award.

US Senator Hagan and ATSDR acknowledge that the NRC Report is flawed. Senator Hagan also told the Veterans Administration that it should no longer use the flawed 2009 National Research Council (NRC) report while serving the veterans of Camp Lejeune. That report has been a major stumbling block for veterans attempting to receive VA benefits associated with their exposures at Camp Lejeune. (please click on this link for details):

Flawed NRC Report Misrepresents the Findings of the ATSDR Study (please click on this link for details):

Opportunities in MESL:

Competitive graduate student and post doctoral positions are available in the MESL program based on our current research program load and needs. If interested in these positions please send a copy of your resume and educational credentials along with a letter of request to the program director as an e-mail attachment.

MESL Research Center and Springer launches a new International Journal:

In a joint effort with Springer Publishers, a standard bearer in technical journals in the area of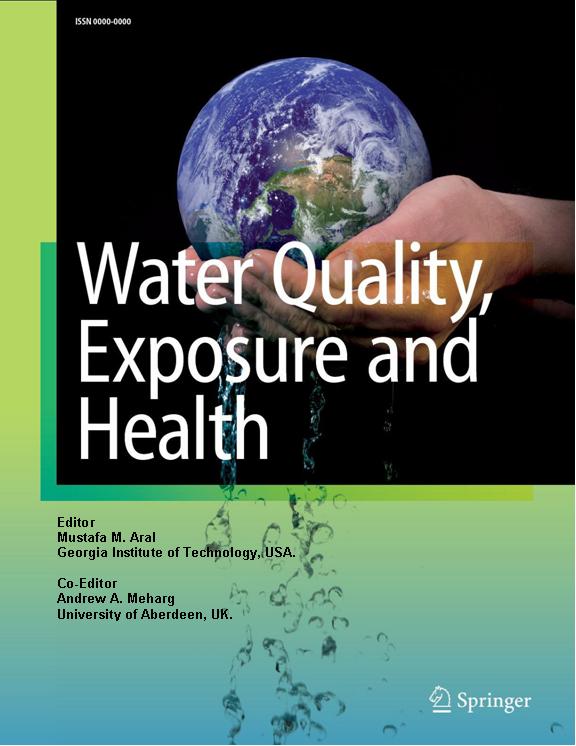 environmental management, quality and health, MESL program launches a new international journal which will address the health effect issues of global water quality problems. The new international journal on WATER QUALITY, EXPOSURE and HEALTH will provide a unique platform for scientists to exchange ideas and share information on research in the area of health effects of exposure to water pollution which may originate from numerous natural or man made sources globally. Dr. Mustafa M. Aral, the Director of the MESL program at Georgia Tech, will serve as the Editor of this new journal.

Please click this link to access the journal web site: WQEH Journal.

MESL for Developing Countries:

We believe one way to achieve success in global peace and harmony is through equity in education. Building on this premise, MESL program has funded graduate students from 25 countries of the world since its inception (1993). We are now initiating a new program for graduate students coming from developing countries. Given our limited resources, this program is a small but determined effort on our part to contribute to the issues and concerns in developing countries. As a part of this initiative, MESL program is dedicated to extend educational opportunities to graduate students who are applying to the MESL program at the School of Civil and Environmental Engineering (CEE), Georgia Tech (GT) from the African continent. Our mission is to contribute to the technological and engineering needs of the countries in the African continent by providing partial or full support to incoming students who are applying to CEE, GT from these countries. Our aim is to share our educational resources and provide training opportunities for the students who are specializing in the fields of water resources, environmental engineering, environmental management and conservation, and environmental health. For this purpose two programs are initiated as outlined in this document. Individuals, international organizations and corporations who would like to participate and contribute to this program may send an e-mail to the Director of MESL to receive further information on the program.

Environment changes all the time, so does this page. Please visit us again!